MS Dhoni's AWESOME car & motorcycle garage: Hummer H2 to Kawasaki Ninja H2R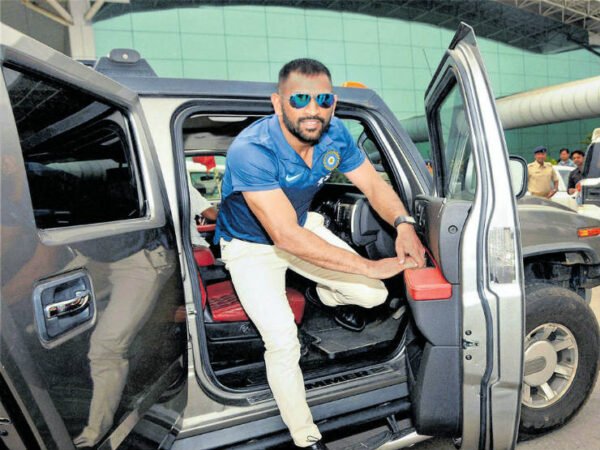 Mahendra Singh Dhoni is a name that needs no introduction. The former Indian cricket team captain is well known for his extraordinary decisions on the field. He is also known as captain cool for not losing his temper when on field. Dhoni is an avid lover of cars and bikes and owns a wide range of both. Which are the cars and bikes that Dhoni owns? Let's find out.
Hummer H2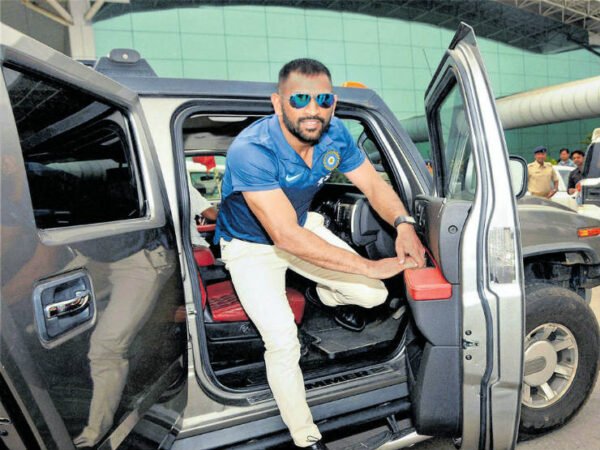 Our Mahi loves SUVs, and all the four-wheelers in his garage are in SUV form. Among the most exotic set of wheels he owns is a Hummer H2 that he imported privately. Dhoni has been spotted numerous times driving the H2 around his hometown. He is also often seen at the airport getting dropped off in the H2. This beast of a vehicle gets powered by a massive 6.2-litre V8 petrol engine that generates a maximum power of 393 Bhp. A perfect match for the captain then.
Mercedes-Benz GLE
The Mercedes Benz GLE is one of the latest addition in Dhoni's garage. The GLE is based on the popular E-Class sedan and oozes luxury. He keeps the SUV in Maharashtra to use whenever he is in that state. The GLE is powered by three engine options in the market. There is a 2.1-litre diesel engine that produces a maximum of 201 Bhp and 500 Nm. Then there's a more powerful 3.0-litre diesel engine that produces a maximum of 255 Bhp and 620 Nm. The company also offers a 3.0-litre petrol engine that churns out 333 Bhp and 480 Nm.
Mahindra Scorpio
Mahi has always been full of surprises, both on the field and off it. One such case is of the Mahindra Scorpio he owns. The Scorpio is one humble vehicle under normal circumstances for Dhoni to own but his is not a regular Scorpio. Mahi has a fully customised, open-roof Scorpio that perfectly suits his personality. It is now a four-seater car with pilot seats in the rear too. The car gets a good amount of chrome and red highlights in the interiors. The vehicle does not gets any Scorpio branding. Instead, it gets "MS" logo all over. This exclusive Scorpio also features a custom dual-barrel exhaust muffler. Cool, ain't it, but then he is Dhoni.
Audi Q7
The Audi Q7 has made a place in most of the big personalities of India lately. It is the flagship luxury SUV of the German four ringed company. The Q7 is one of the cars that Dhoni uses quite often and drives it himself too. The Q7 that Dhoni owns is an older model. It is powered by the range-topping V12 turbo-diesel engine that churns out a maximum torque of 800 Nm. Dhoni has been often spotted being driven in it too.
Land Rover Freelander 2
The Land Rover Freelander 2 is another popular luxury SUV to make Dhoni's garage its home. It has been discontinued now but it used to be the brand's entry-level luxury SUV. The Freelander2 became quite famous for its capabilities both on and off the road. The Freelander 2 is popular among car enthusiasts as it also becomes the first Land Rover SUV to be assembled in India. The SUV carried a 2.2-litre diesel engine that churned out a maximum of 148 Bhp and 420 Nm. The SUV was also available in a more powerful 187 Bhp version.
Confederate Hellcat X132
The Hellcat X132 is one of the rarest and most fiercest motorcycle in the world. In fact, it should be called motorcycle with a capital M. It is a power cruiser that gets a very infrequent design.  The Hellcat is intended to be a long-distance touring bike but Dhoni has been spotted a few times racing it in the track. The X132 Hellcat gets a massive 2.2-litre V-Twin engine that generates a maximum of 121 Bhp of power and 190 Nm of torque. Dhoi imported the bike to India and it costed him around 60 lakhs to have one at his doorstep.
Harley-Davidson Fatboy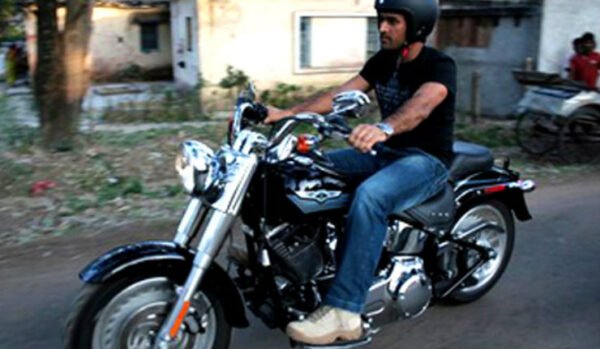 Dhoni also owns the true-blue cruiser, the Harley-Davidson Fatboy. It is the same bike that was used in the famous movie Terminator 2. The iconic bike from the Softail series is known for its cool looks and easy stance.  Captain cool has been spotted quite a few times riding the bike in his hometown Ranchi. It is powered by a V-Twin engine which displaces1,690-cc. The bike churns out a maximum of 132 Bhp which is more than enough.